The EasyEats Point of Sale (POS) system is designed to be flexible based on a customer's needs. Choose from a selection of off the shelf equipment or reuse your own.

At its core, the EasyEats' system requires an Android tablet for the POS (running EasyEats' cash register app). In addition, all outstanding orders are displayed on the Kitchen Management System, which can be anything with a modern web browser.

The options below are our recommendations for new equipment.
---
Point of Sale
This device is used to take orders at the food truck's window. It must be an Android tablet running Android version 9 or newer. A 10" screen size is recommended.
Premium Tablet Option
Lenovo Tab M10 Plus - Easily run EasyEats POS with this beautifully designed piece of hardware. An eight core processor, combined with the latest WIFI and Bluetooth 5.0 technology, provides a smooth platform for taking customer orders in your food truck.
Link to Amazon
Universal Tablet Stand (Metal)
A great universal swivel stand, constructed primarily from metal. Allows you to turn the tablet toward customers when needed
Link to Amazon
***OR***
Budget Tablet Option
Lenovo Tab M10 - A highly recommended tablet that meets all hardware requirements of the EasyEats POS. Lenovo utilizes the popular quad core Snapdragon processor, and boasts the latest wifi technology and Bluetooth 4.2 support.
Link to Amazon
Universal Tablet Stand (Plastic)
Another great universal swivel stand, primarily constructed from plastic. Allows you to turn the tablet toward customers and flip over when needed.
Link to Amazon
---
Order Queue
This device lists the outstanding orders for your cook and server to process. It will show all local, online, or preorders and can be any web connected device with an internet browser.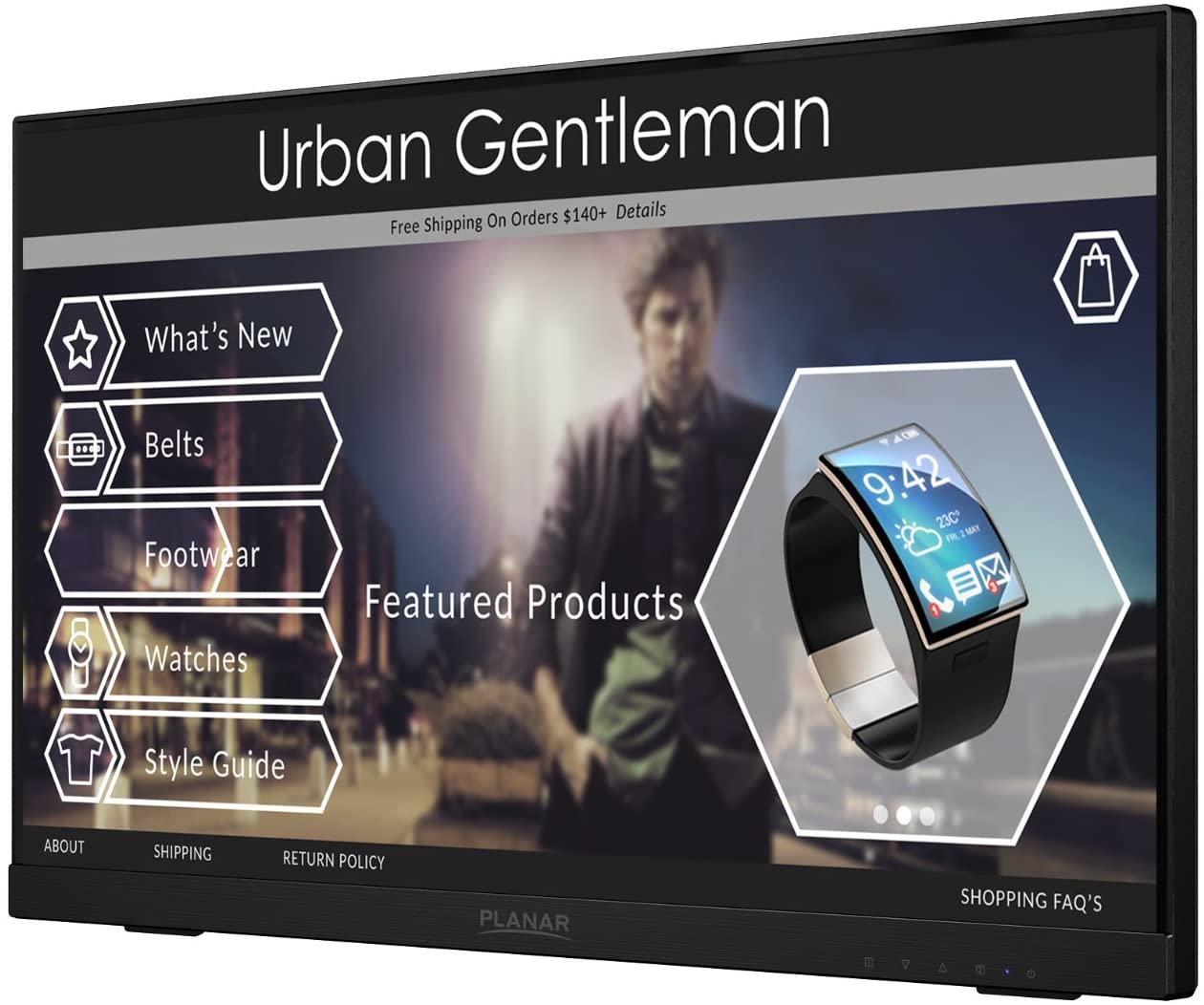 22" Touchscreen for Order Queue
This is the ideal device for the Order Queue as it provides superior visibility to outstanding orders. It requires the Pocket PC below to operate.
Link to Amazon
Pocket PC for Touchscreen
This allows a web browser to be loaded. It enables kitchen workers to have touch screen interaction with the order queue.
Link to Amazon
Wall Mount
This is the best option for mounting the Touchscreen to the WALL of the food truck.
Link to Amazon
***OR***
Table Mount
Secondary option for mounting the Touchscreen to a TABLE in the food truck. Use this if wall mount doesn't work.
Link to Amazon
---
Credit Card Reader & Other Hardware
A credit card reader is needed to process payments at the window. If you are using SumUp to process payments, please purchase the reader below.
SumUp Card Reader "SumUp Plus"
Make sure you choose "SumUp Plus Card Reader". EasyEats recommends buying a second card reader as a backup in case the first is ever misplaced. You might consider it cheap insurance to keep your operation running smoothly.
Link to SumUp
UPS (Optional)
Keep all your devices running, even when you have temporary power issues. An Uninterruptible Power Supply (UPS) is a temporary battery backup that will smooth over generator glitches or other electricity issues.
Link to Amazon
WiFi Hotspot
A dedicated hotspot device is recommended due to its superior reception and connectivity. A phone hotspot will work, but our experience has been that a phone hotspot comes with increased logistical and connectivity issues. Talk to your cellular provider about recommendations for your network and region.
---